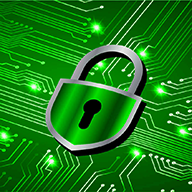 Cyber Security
Host Based Security Systems (HBSS)
Wakelight Technologies has an exceptional team of cyber security specialists managing a large HBSS suite providing host-level security services for classified and unclassified system networks. The Wakelight HBSS team conducts the required analysis and provides recommendations and unique, state-of-the-art Information Assurance (IA) solutions for continuous operations. Our team ensures integrity, availability, authenticity, and confidentiality of data.
We continuously monitor and analyze Computer Network Defense (CND) trends using the built-in Intrusion Detection Systems (IDS) to monitor all enclaves for known cyber-threats. Additionally, we employ vulnerability scanners to assess the effectiveness of firewalls as an electronic barrier between the local area computer networks and the outside cloud
We provide our client with thorough IA analysis of the HBSS infrastructure to maintain system baselines and achieve compliance with directed INFOCON specified tasks and Tailored Readiness Options (TROs). Wakelight assists in maintaining and updating secure baseline of systems to improve the security posture of computer networks.
Wakelight develops and issues a contingency plan outlining roll back procedures and/or conflict resolutions that may occur during the HBSS implementation should there be any conflicts or issues due to HBSS implementation. We take remedial measures of any flawed configuration changes by analyzing the HBSS logs to identify the problem and determine the appropriate corrective action.
Wakelight's HBSS team uses both active and passive measurements techniques. Active measures include multiple layers of firewalls, Intrusion Protection Systems (IPS) and border Access Control Lists (ACL). Passive measures include both signature and anomaly Intrusion Detection Systems (IDS), and traffic flow analysis to capture packets and, if needed, decode the packet's raw data, showing the values of various fields in the packet and analyzes its content according.
Our analysts create new HBSS event queries and new public dashboards to provide a more efficient method of reviewing and validating all HIPS and VirusScan events. We understand that the Dashboards help speed up the analysis process by aggregating the data by different criteria allowing the analyst to correlate events and identify items of interest quickly. The aggregation of data also provides an efficient mechanism to enhance the tuning of the HBSS system by generating exceptions for IPS rules and Access Protection settings. We continue to fine tune HBSS seeking to reduce the number of false positive HIPS events.
Risk Management Framework (RMF, formally DIACAP)
Wakelight has provided RMF support for our DoD customers for Unified Communication systems comprised of telecommunications systems operating on Red Hat Linux and information technology servers operating on Windows Server (2008 R2/2012 R2). In each case we have successfully achieved an Authority to Connect (ATC) and Authority to Operate (ATO) for our customers.
We are experienced with applying the Military Unique Deployment Guide (MUDG) on Avaya Communication Manager (CM) and CM Messaging which are both telecommunications PBX applications on Red Hat Linux based servers. The MUDG for Avaya CM/CMM is regularly updated to keep pace with new Avaya software updates/releases. As an Avaya Federal Partner, Wakelight has immediate access to the documentation. In those cases when the MUDG document is not yet available for the latest Avaya CM/CMM release, Wakelight will review IA scan results from vulnerability scanning applications like Retina and Nessus to identify CAT I, II & III findings and apply remediation steps or document the mitigation activity/condition for those findings.
Wakelight also has considerable experience applying Security Technical Implementation Guide (STIG) on Microsoft Windows Servers. We have access to the Defense Information Systems Agency (DISA) website that publishes STIGs and our technicians are very adept with using the DISA STIG viewer to identify and document the remediation and/or mitigation of CAT I, II & III STIG findings and IA Vulnerability Assessment (IAVA) findings.