History of Wakelight Technologies, Inc.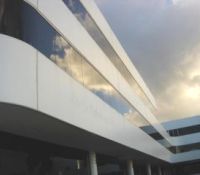 Humble Beginnings
Joy Hess started Wakelight Technologies as a sole proprietor in 1995, and the company has been on a steady rise ever since. From the onset, Ms Hess established Wakelight as a respected presence with the Hawaii's Department of Defense customers. In 2001, the Small Business Administration certified Wakelight Technologies as an 8(a) business, significantly expanding the firm's potential customer base. Even greater potential expansion was realized a year later when Wakelight Technologies was Chapter S incorporated. That same year Wakelight became a subcontractor to Electronic Data Systems (EDS) on the Navy Marine Corps Intranet (NMCI).
Accelerated Growth
Within 18 months, Wakelight Technologies grew from a sole proprietor to a corporation employing 40 technical and administrative professionals with a focus in Information Technology. By 2005, Wakelight Technologies, Inc. had earned its first 8(a) award and prime contract to the federal government to provide professional services including Strategic Planning and Program Management for the U.S. Navy in Hawaii. Wakelight's excellent performance led to a significant contract base in the Navy Region and continues to be a major source of revenue and repeat business.
Reputation for Excellence
Wakelight's reputation for quality service and support spread throughout Hawaii and across the Pacific region resulting in greater expansion and diversification. Between 2007 and 2009 Wakelight branched out into Engineering and Telecommunications. The U.S. Navy awarded a contract to Wakelight for Engineering Technical and Quality Assurance assistance for all aspects of a new 240,000 square facility with road and bridge construction requirements. The U.S. Navy also awarded a contract for Engineering Recruitment services to support the buildup in Guam. In 2009, the U.S. Navy awarded Wakelight a contract for resource energy management services focused on significantly reducing the energy consumption wthin the Region at all Navy facilities. This contract was augmented in 2010 to include services to reduce Navy ship energy consumption in port through development of programatic processes and procedures and training. The U.S. Air Force and Army soon began awarding Wakelight contracts as well. Hickam Air Force Base contracted Wakelight to provide Program Management services. Wakelight continued to expand across the Pacific Rim and Asia through contracts in Kwajalein Marshall Islands and Japan for Information Technology support. The U.S. Army awarded a Wakelight a Consolidated Switch Operations and Management contract to maintain telephone systems in Hawaii.
Positioned for the Future
The Consolidated Switch contract award proved to be a significant milestone for Wakelight. Besides establishing a presence in the U. S. Army, the contract expanded Wakelight's technology base to telephony which led to a business partnership with Avaya, one of the largest Unified Communications (UC) equipment manufacturers in the world. With core competencies in both data and voice, Wakelight is well positioned for growth in Unified Communications--the convergence of Telecommunications and Information Technology networks. Wakelight is establishing the Wakelight Technology Center at our Hawaii facility as a development and learning environment to showcase this technology.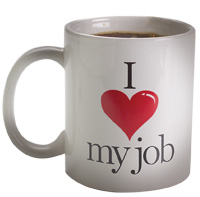 One of the Best Places to Work in Hawaii
Customers are not the only ones raving about Wakelight Technologies, Inc. Wakelight employees enjoy a great deal of job satisfaction as well. Wakelight fosters both a professional and technical work environment with a distinct feel of ohana (family). That is why Hawaii Business Magazine has formally recognized Wakelight as one of the Best Places to Work.
Not Resting on Our Laurels
The future looks promising for Wakelight Technologies, Inc. The company has recently relocated offices to accommodate our present and anticipated growth. The new facility at 155 Kapalulu Place in Honolulu has afforded us expanded the office size and an improved the area of operations for Hawaii clients. The Wakelight Technology Center opened in the forth quarter of 2012 and is used to showcase live demonstrations of equipment, provide technical training and a "hands-on" laboratory for technician education and development.