Services and Support
Enterprise Information Technology

Mission Planning and Readiness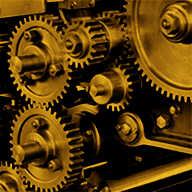 Wakelight provides a full range of Mission Planning and Readiness Subject Matter Expertise to our Department of Defense customers. With a focus on mission-critical support, we have a hand in providing decision makers with the information necessary to achieve mission success. We collaborate with our clients at the Headquarters level within their commands to facilitate the planning, coordination and execution of their critical mission readiness functions.
Our team of experts have a breadth of knowledge that encompasses Mission Planning and Readiness activities to include:
Portfolio Management & Enterprise Initiatives: We provide the IT project management and technical expertise to pertaining to IT portfolio management requirements and IT efficiency initiatives.
Information Management & Enterprise IT Services: We provide programmatic support in all areas of legacy IT network and data center consolidation efforts, cloud computing and enterprise applications. This effort also includes the development of strategic guidance, solution determination, integration planning, dependency analysis, and risk management
Training Readiness: We provide Training Readiness policy, compliance and coordination with program offices; coordinate individual and unit level training support in systems that impact Materiel Readiness, and conduct analysis on logistics resources, supply and distribution chains, and supply, maintenance, medical and other logistics assets. Our team provides recommendations to our clients to increase conventional force survivability and reduce vulnerabilities.
Manpower Analysis: We provide manpower analysis and resource allocation support utilizing DoD systems of record and facilitate the manning and staffing of enduring global force management. We conduct manpower analysis and develop recommendations regarding civilian manpower allocation and management of our client's civil service employees, supervisors, and contractors.
Program Management: Our Team serves as the full responsible authority and senior subject matter expert in directing and executing the administration, management, coordination, development, and organization of requirements affecting support to operational requirements. We formulate plans, develop solutions, coordinate executive level staff actions, policy and coordinate activities for our clients in support of their missions.
Operational Readiness: We provide deliberate and long-range operational planning, political and military policy, national and Service plans, command relationships and Service and joint level future readiness requirements. We develop and support contingency / operational planning and exercises. We provide tailored training support and capability development enabling our clients to attain Operational Readiness objectives. We evaluate operational planning process efficiency, objective decision making, critical thinking, resiliency training, and tactical planning process.