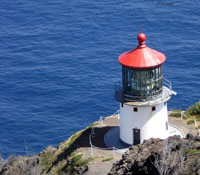 SeaPort NxG Prime Contractor
Wakelight contract number: N00178-14-D-8039
As a SeaPort-e Prime Contractor, Wakelight is able to provide world-class professional support services to all NAVSEA Program Executive Offices, Directorates and field activities.
Task Orders Received
N32253-18-F-3000
Contract Type: Firm Fixed Price
Provide Information Technology and Cyber Security services to the Pearl Harbor Naval Shipyard and Intermediate Maintenance Facility. Enhance the effectiveness, efficiency, productivity, and compliance to DoD, DoN, and DoE regulatory requirements. Ensure systems availability, integrity, and confidentiality. Services include:
Project Management
Database and Application Administration
Network Services
Systems Administration
Systems Security Analysis and Information Assurance Compliance
Education and Training
Software Assurance and Security Engineering
Knowledge Management
Cyber Security Technical Support
Customer Service and Technical Support
N00178-14-D-8039
Contract type: Cost Plus Fixed Fee
Provide Enterprise Operations Support (EOS) to the Command Information Officer of Naval Facilities Engineering (NAVFAC). The objectives consisted of implementing and employing enterprise operational support processes for NAVFAC Enterprise Business Systems and IT Infrastructure including Project/Program Management and Operations Watch/Helpdesk Support to include the following:
System and Process Support
Application Management
Information Assurance
Quality Assurance
E2E Performance Management
ITIL Gap Assessment and Implementation
Configuration and Portfolio Management
Team Members and Service Experience
Hexagon US Federal

IT Solutions
Network Solutions
Cyber Security
Security Engineering
System/Database Administration
Customer Service Support
Enterprise Information Management
Maintenance and Installation Support

Apptis, Inc.

Secure Cloud Computing
Integrated Cyber Solutions
Network Engineering
Program Management
Software Engineering
System Engineering
Enterprise Management

Opalsoft

Operation & Maintenance
Information Assurance
Application Development
Network Management

BAE Systems Maritime Engineering and Services

Corrosion Engineering Services
Laboratory Services
Sensor Systems
Knowledge and Information Management
Systems Design Development and Analysis

PSI PAX INC.

IT Solutions
Systems Engineering
Simulation and Training
Logistics and Supply Chain

Science Applications International Corp

System Modernization
Network Solutions
Program Management
Cyber Security

TAD PGS, Inc.

Project Management
Leadership Development/Training
Managed Services
Cyber Security
Telecommunication Services
Technical Writing and illustration
Design Engineering
Drafting Services

Integrated Systems Analyst

Desktop Services
Engineering Services
Government Services
IT Staffing
Quality Assurance Program
The primary goal of the Wakelight Quality Control Plan (QCP) is to establish a comprehensive quality system to ensure compliance Operation and Maintenance (O&M) of systems and the acceptability of all contract services and work products.
Wakelight will use the processes defined in the table below to validate work completed, inspected and tested: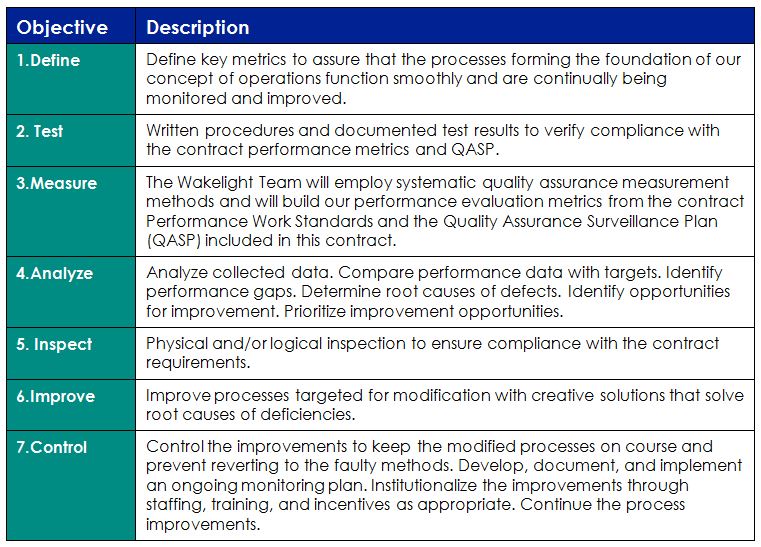 Contract Information
For information on how Wakelight can assist your organization under the SeaPort-e contract, please contact Don Hess